1. General
1.1 Ratings: system voltage 3.6—12kV, rated current up to 3150A, AC 50/60Hz.
1.2 Application: applicable for power receiving and distribution and for control, protection and measurement of circuit.
1.3Standards: IEC 62271-200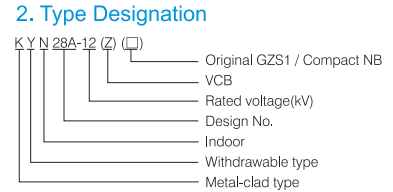 3.Working Condition
3.1 Ambient air temperature: -15°C~~ 40°C (-25°C~~ 45°C available as customized products)
3.2 Altitude: W4000m
3.3 Relative humidity:
Daily average <95%, daily average water vapor pressure <2.2kPa
Monthly average W90%, monthly average water vapor pressure W1.8kPa
3.4 Earthquake intensity: W magnitude 8
3.5 Applicable in places without corrosive, flammable gas and steam and places no regular severe shock. Note: Customized products available.
4. Feature
3.1 KYN28A-12(Z)(GZS1) and KYN28A-12(Z)(NB) available.
3.2 Reliable "anti-5" mechanical latch, convenient and safe maintenance,
3.3 Both VCB of ZN63n -12 developed by our company and VD4, VB2 AND 3AH manufactured by other companies around the world can be matched with the switchgear.
5. Main Technical Parameter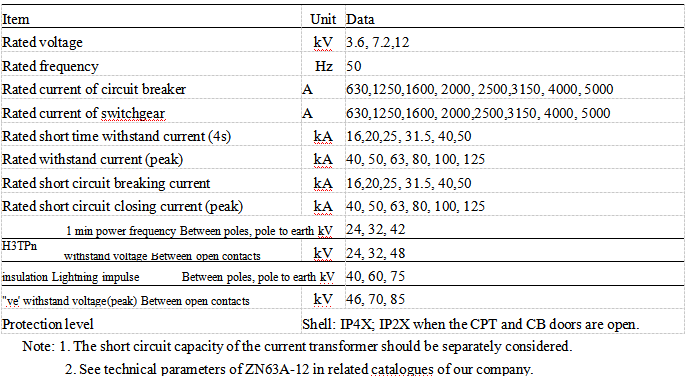 6. Structural diagram of switchgear
A、 the bus bar room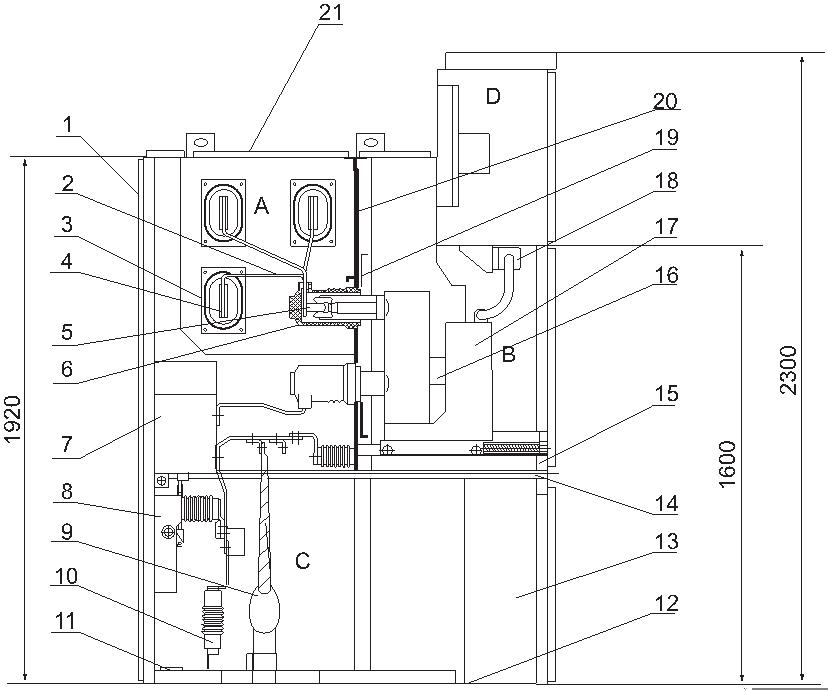 B、 the circuit breaker handcart room
C、 the cable room
D、 the relay instrument room
1、 cover
2、 branch small bus bar
3、 bus bar pipe
4、 main bus bar
5、 static contact installation
6、 contact box
7、 current mutual induction
8、 earthed switch
9、 cable
10、 arrester
11、earthed main bus bar
12、 mother board
13、control the small bus bar
14、 earthed switch operating mechanism
15、draw-out horizontal clapboard
16、 heat installation
17、circuit breaker handcart
18、twice connector
19、clapboard (valve )
20、loading and unloading clapboard
21、decompression channel